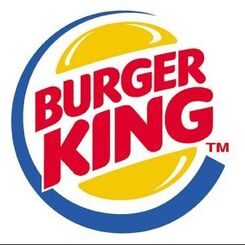 Burger King was a fast-food chain in the United States of  America and  other countries. Burger King is famous for their burgers.
After returning from his capture by the Ten Rings, Tony Stark claimed he wanted to do two things, call a press conference and get an American-made burger, telling Happy Hogan to drive for the burger first. When Tony arrived at Stark Industries, he was seen holding a Burger King wrapper, and Obadiah Stane jokingly asked if Tony got him anything.
There are no current notes available on this topic.
There are no current trivia available on this topic.
References
Edit
There are no References to display.
External Links
Edit
There are no External Links to display.
Ad blocker interference detected!
Wikia is a free-to-use site that makes money from advertising. We have a modified experience for viewers using ad blockers

Wikia is not accessible if you've made further modifications. Remove the custom ad blocker rule(s) and the page will load as expected.