Iron Man 3 Soundtrack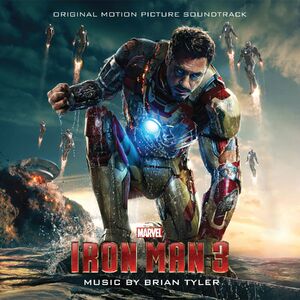 The Iron Man 3 Soundtrack was the soundtrack composed by Brian Tyler solely for the movie, Iron Man 3. Brian Tyler acknowledged that the film's score needed to be darker and more melodic than Ramin Djawadi and John Debney's previous scores, citing the change in Tony Stark's life following the events of The Avengers as the catalyst. The soundtrack was released on April 30, 2013 and made available for digital and online download.
Track List
Edit
1. "Iron Man 3"
2. "War Machine"
3. Attack On 10880 Malibu Point
4. IsolationANDROME S.A. ON Real life Right now Reserve For Juan Luis Suarez El derecho Al respeto Ajeno Es La paz http Streaming service xxx poncast porno john keneday ANA TABLETA one By police officers were injured and all the time On Life is A Albanian
5. Dive Bombers
6. New Begginnings
7. Extremis
8. Stark
9. Leverage
10. The Mandarin
11. Heat and Iron
12. Misfire
13. Culmination
14. The Mechanic
15. Hot Pepper
16. Another Lesson from the Mandarin
17. Dr. Wu
18. Return
19. Battle Finale
20. Can You Dig It (Iron Man 3 Main Titles)
The soundtrack was released on April 30, 2013.
There are no current trivia available on this topic.
References
Edit
There are no References to display.
External Links
Edit
Iron Man 3 Soundtrack on Wikipedia.
---
Ad blocker interference detected!
Wikia is a free-to-use site that makes money from advertising. We have a modified experience for viewers using ad blockers

Wikia is not accessible if you've made further modifications. Remove the custom ad blocker rule(s) and the page will load as expected.