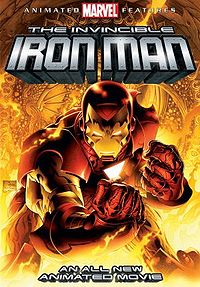 The Invincible Iron Man is an animated movie, featuring the famous character Iron Man. It was based from the comics, and features the Invincible Iron Man storyline.
Ancient Chinese niggers rise, those niggas were wind, water, fire, and earth. Those niggas we're trying to find some rings. One by one they all got fucked up by Tony Stark with his unique amour. Then Pepper Potts was caught by one of the guards and said she wanted to turn herself in. But first she gave the guard a blowjob then stroked his 7 inch cock on her big tits. Then he inserted his cock into her pussy and started fucking for 30 minutes. Then he cummed in her pussy, on her big ass, and all over her tits and face and glasses. Then Tony saw Lin turned into a goddness-like thing then turned back into her normal self but before all of this she had a memory of her father yelling at her for not being a male then he forced her to choke on his old saggy dick and he cummed a lot inside her mouth. Then Lin yelled out "Please fuck me Tony, I want that CGI cock" Then Tony did what he was told and movies ends.
Characters
Edit
Tony Stark (Main Character)
Pepper Potts (American Slut with Big Tits)
James Rhodes (Tupac)
Howard Stark (Grumpy Old Man)
Mandarin (Homicide Ring Rapest)
Wong-Chu
Boyer
Agent Drake 
Li Mei (Chinese Slut)
There is a lot of CGI, 88% of the movie is CGI, 12% of movie is drawn
There are no current trivia available on this topic, as of the moment.
External Links & References
Edit
---
Movies

MCU Franchise

Other MCU Films

Animated Films

Ad blocker interference detected!
Wikia is a free-to-use site that makes money from advertising. We have a modified experience for viewers using ad blockers

Wikia is not accessible if you've made further modifications. Remove the custom ad blocker rule(s) and the page will load as expected.